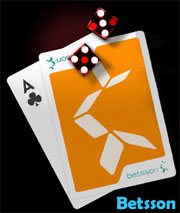 Instant Blackjack Gratification at Betsson
Gone are the days when the Flash/No Download versions of a casino were largely avoided due to a number of glitches in the system that caused pain staking delays and broken game play when you attempted to use them.
With rapid advancements in the industry, huge improvements have been made to instant play platforms and now you can play from anywhere by simply visiting casino websites without having to download the hefty software and have it sit on your machine, which is perfect is you travel a lot or like to have a quick game during lunch.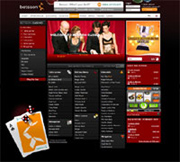 If you"™re a Blackjack fan then you have to check out the No Download versions of this game, available on both Flash and Java platforms at Betsson Casino. This operation is a Swedish based industry legend which has been in the business for over 40 years, employs over 150 people and is listed on the OMX Nordic Stock Exchange in Stockholm. The group prides itself on excellence in every area of their offering which encompasses a full casino including bingo and arcade games, poker and sports betting.
When it comes to Betsson Blackjack, the excellence really does show. There are 3 variations to choose from including simple, double jack and highroller blackjack, all of which feature crisp, clear graphics and game play so smooth you would swear you had downloaded the software for them.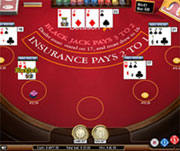 While the variety may be a bit limited for some, the quality really does make up for it and you realise that you don"™t really need much more. Besides, with minimum bets of €1 and maximums of €40 on the simple and double jack versions and minimums of €25 and maximums of €500 at the high roller tables (where you can play up to 5 spots for a total of €2500 per hand), there is a game to match every budget.
So if Blackjack is your game of choice, then visit Betsson Casino now, it will change the way you play forever!